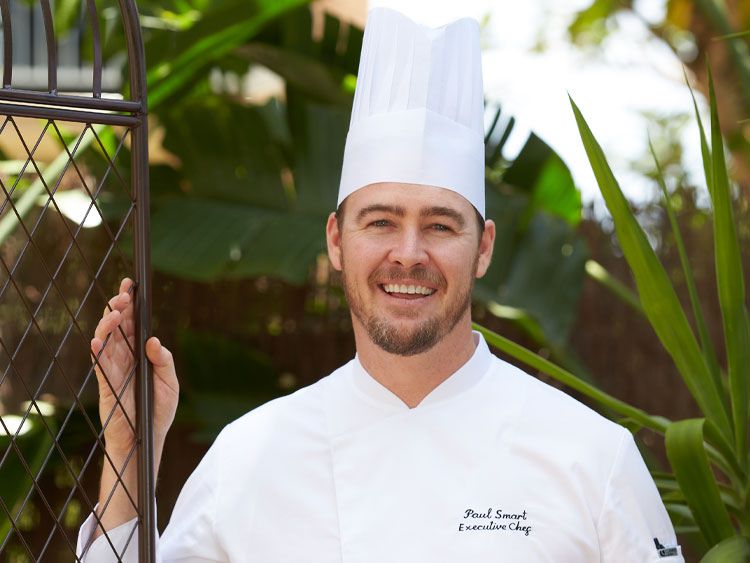 Paul Smart, Executive Chef
Paul Smart brings his creativity and expertise to the team at Citrique Restaurant in Surfers Paradise. Chef Smart maintains JW Marriott's high standards while championing local ingredients, with produce sourced from farms across the state of Queensland, which results in nourishing yet sophisticated menus served breakfast through dinner. With his passion for sourcing sustainably and locally, our seafood restaurant in Surfers Paradise was the perfect fit for Chef Smart's amazing culinary skills.
Chef Smart's expertise, creativity and connections bring JW Marriott's vision for our resort restaurants to life. His international reputation in luxury dining establishments, together with his commitment to the freshest local produce, ensures our buffet and a la carte menus deliver food and drink unlike anything else on this stretch of the Gold Coast. Chef Smart joined JW Marriott Gold Coast Resort & Spa in October of 2020 after two decades working for some of the most respected restaurants across the globe. Most recently, he served as executive chef at the Sofitel Legend Metropole Hanoi, where he led the kitchen teams across 10 prestigious restaurants. He has also worked in the kitchens at SO Sofitel Bangkok and The Ritz in London, as well as ROOM81, a renowned fine dining restaurant on the Gold Coast.
True to JW Marriott's brand philosophy, each of our restaurants in Surfers Paradise is designed to nourish the soul, incorporating mindfully selected cuisines, local and seasonal produce and sustainably sourced ingredients, all paired with design-led interiors and superior service.
Experience the farm-to-table concept in a new way through the JW Garden, which allows our chefs to sustainably elevate their menus with seasonal herbs, along with a variety of edible flowers, fruits and vegetables. The JW Garden features fruit trees, herbs, a native bee house and a worm farm, and the garden offers daily activities for our resort guests in QLD. Stroll through the gardens and see the produce used in our restaurants firsthand. Chef Smart hosts regular garden tours and cooking classes, which demonstrate the creative ways in which seasonal produce is used.