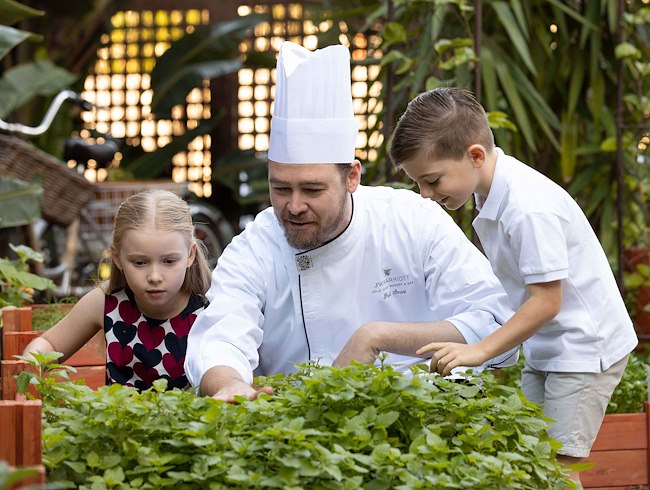 JW Garden
JW Marriott Gold Coast Resort & Spa offers experiences that instill a deep appreciation for how food is grown.

The implementation of a Worm Farm in our JW Garden allows all kitchen food scraps to be recycled into compost which is then absorbed into the JW Garden. Australian Native Bees have also been introduced into this area to assist in pollinating the fresh herbs and vegetables.
The resort's culinary menus are designed with the JW Garden in mind, many of the fresh herbs and vegetables are found throughout both food dished and beverage items.
Our Family by JW program facilitates garden and herb planting tours, hosted by the culinary team. These classes teach both adults and children alike the importance of sustainability at the resort.
Terms & Conditions
THIS NEEDS TO BE REMOVED